Welcome to Trout Creek Flies
The Trout Creek family invites you to join us on one of the best tail water fisheries in the world. Offering guided fly fishing trips on the Green River, a full-service fly shop, lodging, raft rentals, and shuttles.
We are here to serve all visitors through unparalleled service, sharing our experience and passion for the outdoors, and teaching others the knowledge we've gained throughout the years.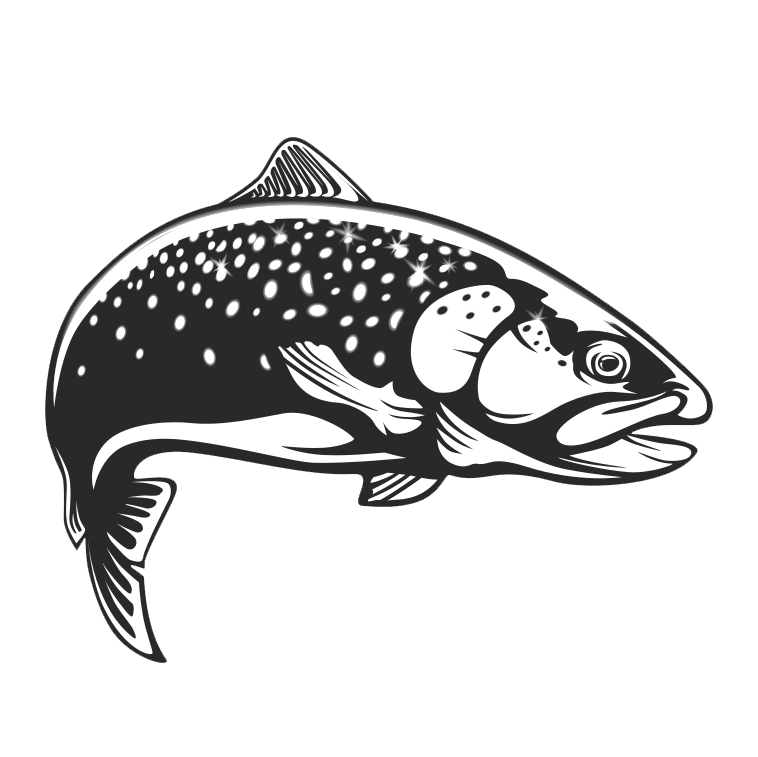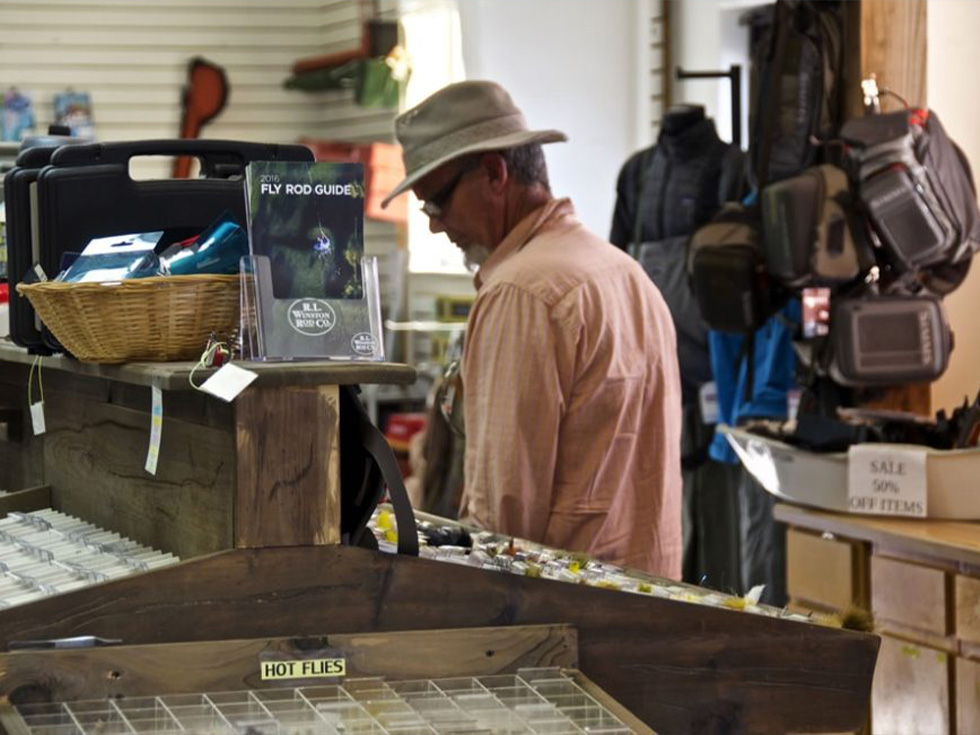 As the premier fly shop for both the Green River and for Flaming Gorge, we are here to provide you with anything you could possibly need for your fishing trip.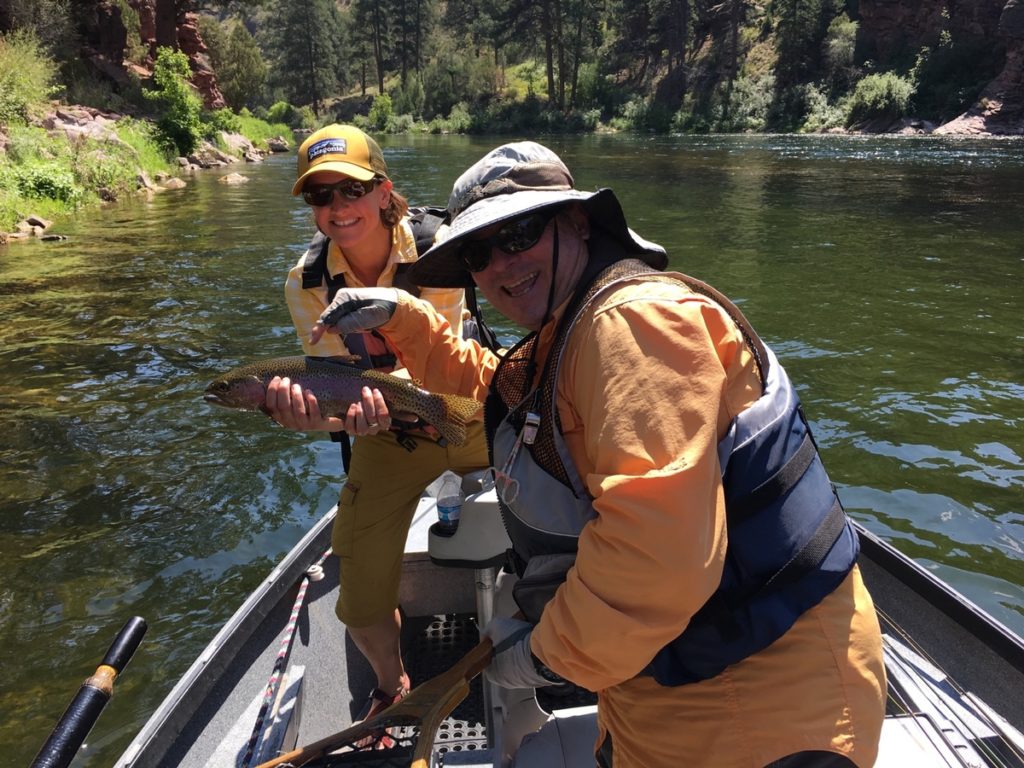 Trout Creek Flies is the leading outfitter on Utah's beautiful Green River. We feature top quality guided boat and walk/wade trips on this trophy trout fishery.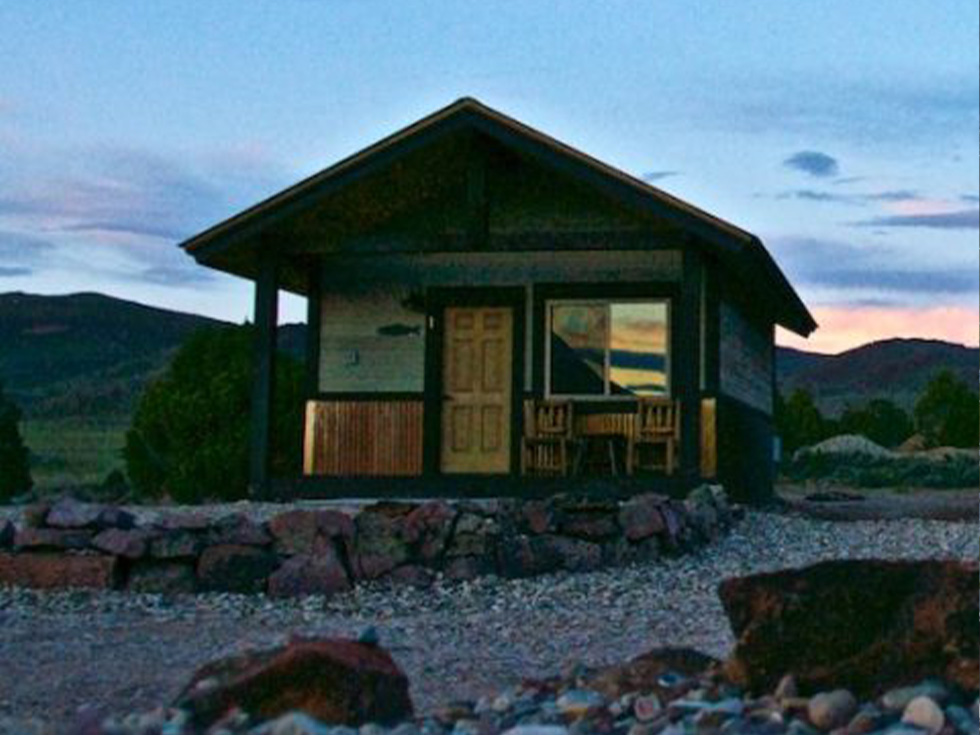 There's nothing like kicking back on the porch with a mountain view reminiscing about a stellar day on one of the world's greatest tailwater fisheries.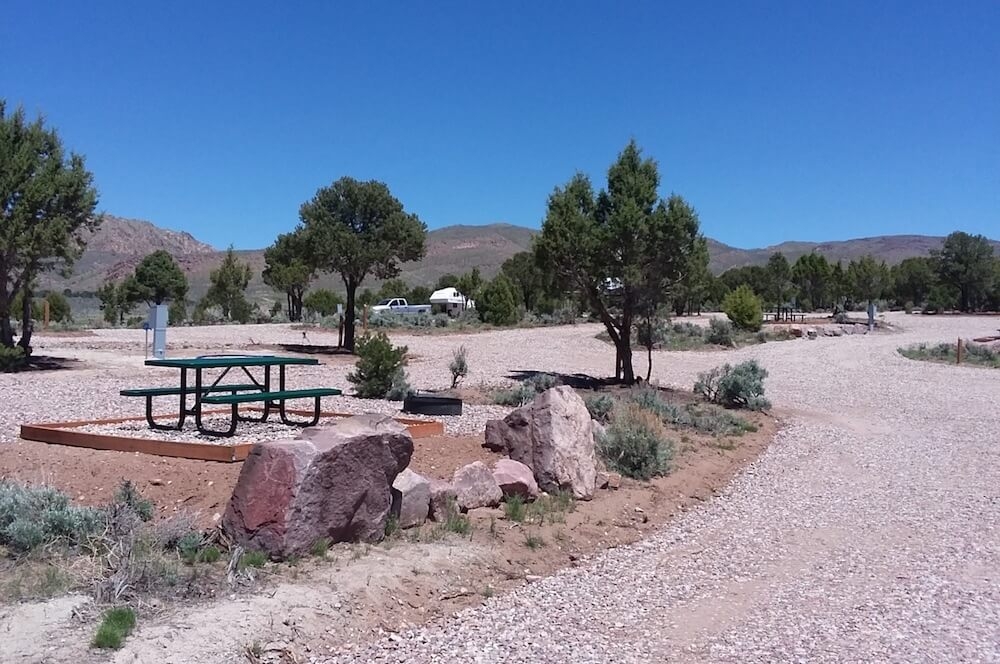 The RV Park at Trout Creek Flies has 14 sites with full hookups. 4 sites are pull thru to handle large RV's. All sites have 30/50 amp power along with Sewer & Water.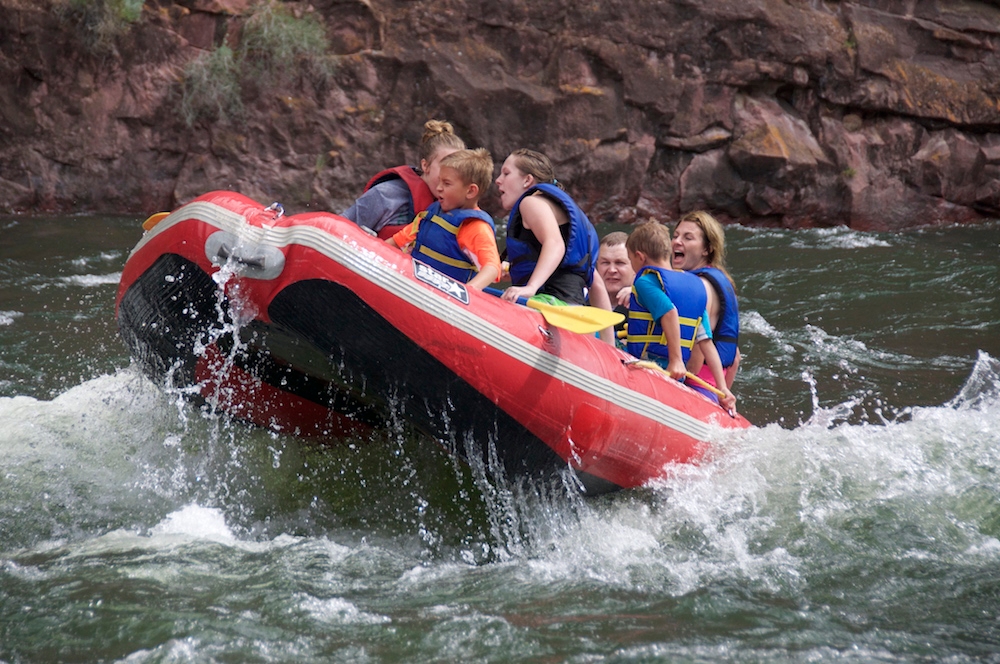 Have a do it yourself adventure on the Green River. At Trout Creek Flies we rent inflatable rafts in various sizes along with kayaks and paddle boards.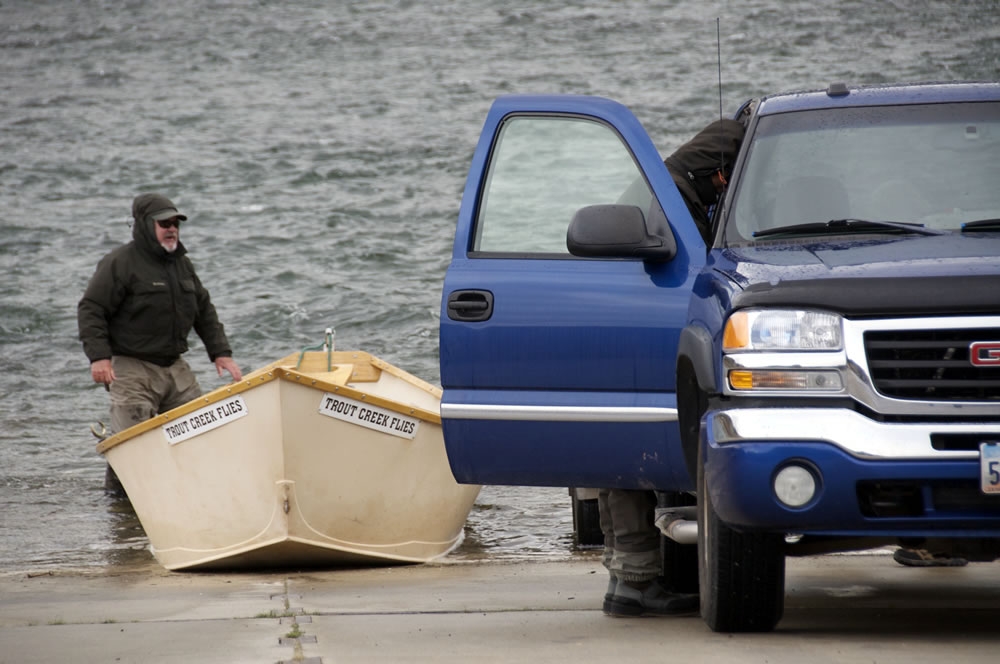 Trout Creek Flies is a licensed shuttle service within the Ashley National Forest. We understand the importance of treating clients' vehicles with the utmost care
Trout Creek Flies is located in Dutch John, Utah. The heart of the healthiest trophy brown and rainbow trout populations in the world, the Green River.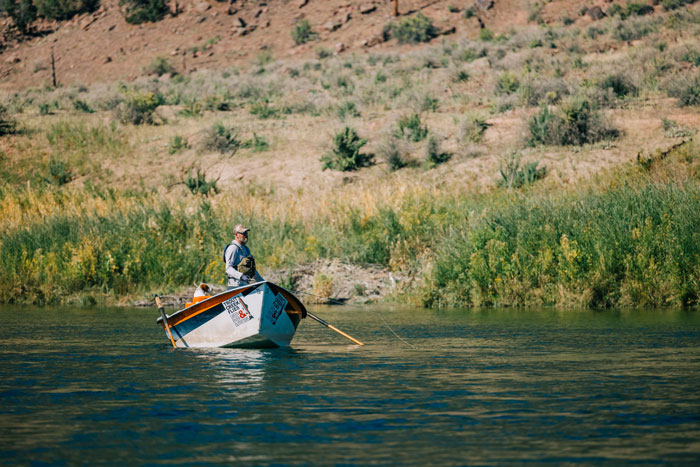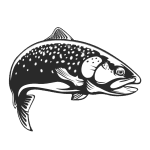 We carry products from Simms, Patagonia, Winston rods, Scott rods, Waterworks Lamson, Ross, and many other popular supplies and gear. Along with the fly shop we have a C-store and have The Big Moose Restaurant on site.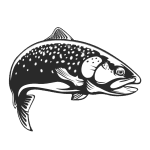 We offer full service raft rentals and shuttle service for all sections of the river.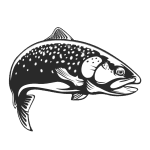 Trout Creek Flies has been in business for 20 years and offers an extremely knowledgeable staff and expert guides that know the river, history and area like no other.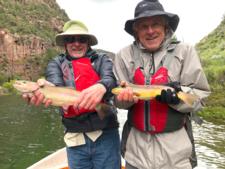 Wade and Gene helped our novice group catch many big browns and rainbows. They also cooked a great cheese burger for lunch.
– Dave D
July 6, 2023
Green River Fishing Report
Flows: 820-1510 cfs
            52.0-58.0 F
Hatches: Midge
                 PMD's
                 Yellow Sallies
                 Caddis
                 Cicadas
Recommended Flies: (Nymphs) flashback scud #18-22, Grey soft hackle #16-22, WD-40/50 (grey) #22-24, Crack back PMD #14-16, Frenchie #14-16, Pheasant Tail #14-16, Iron Sally #12-14, Kyle's BH Sally #12-14, Psycho Prince #12-14, Quill Sally #12-14, Caddis poopah (olive, grey) #16-20, Bird's nest (olive, natural) #16-20
(Dry Flies) Cicadas #6-12, Sparkle Dun (cream, yellow) #14-16, Comparadun PMD #14-16, Parachute PMD #14-16, Yellow Sally stimulator #12-14, Hairwing Sally #12-14, Yellow/orange Triple Double #12-14, X Caddis (olive) #16-20,
Spent Wing Caddis #16-20, Elk Hair Caddis (olive, black) #16-20, Triple Double (black,olive) #16-20, Cricket #12-14
(A section) fishing has been good with the best fishing on the lower half of the section. Try nymphing scuds or throw caddis dry flies in the morning, and nymph or dry fly fish PMD's and Yellow Sallies in the afternoon.
(B section) fishing has been good with the best fishing above red creek tributary. Try nymphing PMD and Yellow Sallies, or Caddis and yellow sally dry flies. It is recommended that boaters take the river left channel through red creek rapid. Keep in mind that at any time red creek tributary can blow out the river after a heavy rainfall.
(C section) fishing has been good when water clarity is good. Try caddis, cricket, and yellow sally dry flies with droppers. This section requires longer cast and perfect drifts. Keep in mind that red creek tributary can blow out this section of river at any time.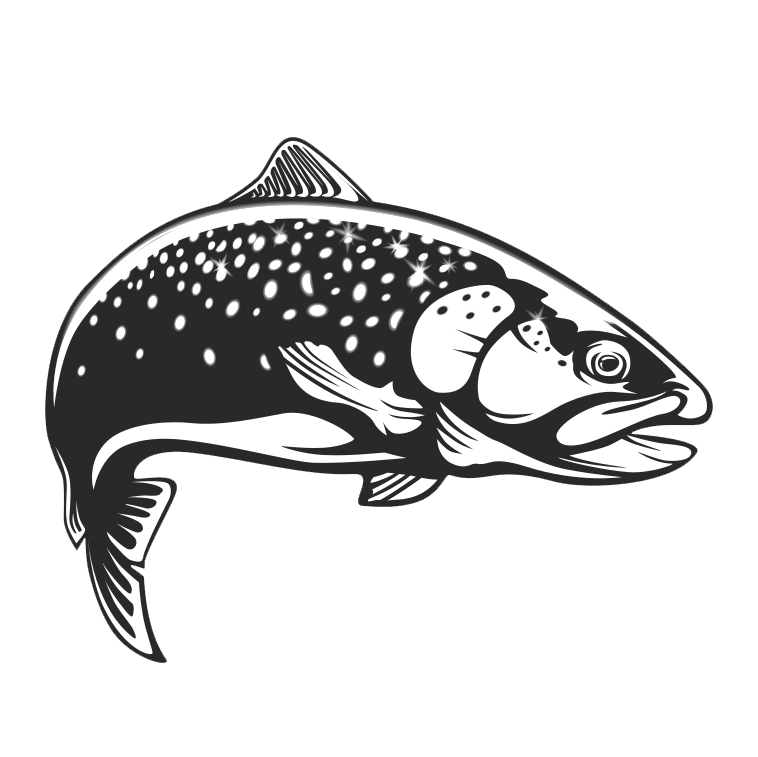 1155 Little Hole Rd, Dutch John, UT 84023